Licencing Links:
LPHCA response to the TFL proposed regulations for drivers.
London Minicab Regulation. Anexe1
London Minicab Regulation. Anexe2
London Minicab Regulation: Background
Operator Licencing Impact Assement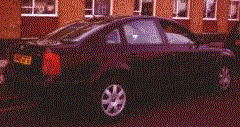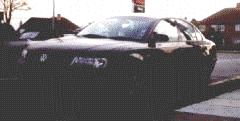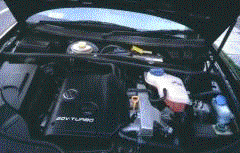 This is my baby. I've only had her 6 months, so theres some work to do.
Lower ride height x
Bigger wheels and tyres, and definatley a leather interior
Volkwagen Links:
Volkswagen UK
Euro Car Parts
Autotech tuning specialists
---
Vehicle of choice:
Volkwagen Passat, 1.8T 20V 1997.
Fuel Log

| | | | |
| --- | --- | --- | --- |
| Date | Miles | Litres | Price |
| | | | |
Maintenance Log

| | | |
| --- | --- | --- |
| Miles | Part | Price |
| | | |
---
---
Citroen Xm VSX. 2.5 TD
Midnight Blue metallic, Black leather, electric everything.
Check the Specs
I've been a fan of Citroen since I first owned a BX in the early 90's. This was my last one, it cost a fortune to maintain, due to poor servicing, but nothing on earth is a comfortable as a Citroen. The 1st fuel table covering 5,000 miles shows the economy offered by diesel.
My Cars & Others
I have always had an interest in cars. But since becoming a private hire driver I have come across many cars that interest me. Check out some of the cars I have had, and some of my mates.Click Here

---
Dear Diary!
14/September/2001

I'm back, after an enforced absence due to car maintenance. A whopping 870 on suspension and alignment, with some small parts replaced. The least cost efficient of which was shock mounting plate (15.70) at 165 labour. The 4 wheel alignment however, was cheaper here than at a tyre dealer or other specialist. Go figure

Diesel Dudes back in action 9/9/01. Lydd, Kent was the venue. We qualifyed 4th. Click here to download the race report lap-time sheer, and photos (1Mb).
3/September/2001
quite week, with one problem after another. Suspensions bushes needing to be replaced showed just how frustrating cars can be... See the maintenance day section.
26/August/2001
Stressful Sundays are back. What a day.....
21 hours long, a very tiring 11 hour shift controlling the circuit, and then 9 hours on the road, helping to provide cover because all the lazy bastard drivers had taken the day off. Some high spots though were the Fancy Dress Animals (pictured) off to live it up in Leicester Square, London.

---
London Minicab Trade Licencing.
Now that the laws have been passed and the operators are being licenced, the focus have moved to drivers, and vehicles. These regulations are currently being written, and the LONDON PRIVATE HRIE CAR ASSOCIATION is putting forward the arguments for reasonable, and simple regulation, in order for it to be effective and policeable. However there are still some outrageous proposals being put forward, that will do consiberable harm to the 'industry' as a whole.
It seems that in some cases the overiding reasons for passenger safety and recourse could be lost in a legislative nightmare that will make it a very difficult trade to enter into.
There seems to be little concern about the outrageously high costs already being applied to the 'London' area through HUGE insurance premiums and continually rising fuel costs (through tax) already making the overheads hugely expensive, further increases with licencing and vehicle testing, driver medicals, and knwoledge testing could be enough to price alot of smaller firms out of the market, and force people onto other modes of transport when there is no capable alternatives in place. With public transport in a very sad way, and a massive amount of touts working the West End, over regulation of the Private Hire Trade will not remove these dangers to the public.
More over, there needs to be some some of marketing undertaken to educate the public about the dangers of using unlicenced, uninsured touts for their transport needs. For many of us in the trade it is the attitude of the people who choose to use these touts, being too impatient or ignorant to pre-book a vehicle from a reputable source, or wait for it to arrive, if phoned as needed, that have contrubited to the large increase in this illeagal trade. Believe it or not the people who use these services, know exactly what they are doing, and the risks involved, and this includes young ladies in London more than anyone else. It is worth note that many people now consider a wait of 5-10 minutes for a cab to arrive is FAR TOO long, and they phone elsewhere, wasting 5-10 minuts trying to find a quicker response. This is one of the biggest problems in dealing with the generations coming into adulthood today. They believe everything is instantly availble, if not they throw tantrums, and are extremely rude.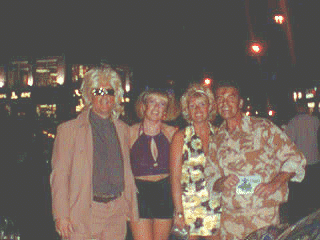 Audi A8, The next generation! This is what we want next.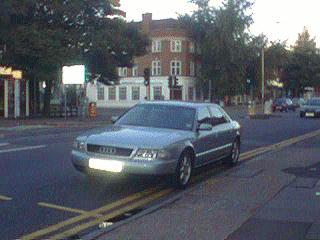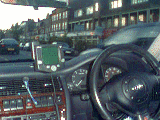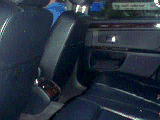 Interests, hobbies, Sports
My Links: Where to find website building help,
Motorsport information, GO KARTING and Tennis. And JOKES. If you have a good one mail it to me for inclusion.
---
Quip of the week
EMAIL ME
Motorsports
Autosport Online
Jordan F1
McLaren F1 Team
Cart Online
Nascar Online
A.L.M.S

Computer Sites
Hardware Central
WinPlanet
HTML Goodies.
Javascript.com.
Web Monkey
Web Developer's Journal
W3 Schools

Tennis Sites
Ealing Lawn tennis Club
E.S.P.N. Tennis
L.T.A. (UK)
Cliff Richard Tennis Foundation
West End Tennis,Pinner
Womens Player Comittee
Karting Sites
UK Karting
Karting News
Buckmore Park
Playscape Pro-Racing
Deavinsons Kart centre
Jorkart Race Team
Daytona
Karting "3.65"
Williams F1 Karting
---
TV, Movies and Music for entertainment.
My fav's at the moment are:
Buffy; Star Trek(TNG, DS9, VOY); Start Wars; Robbie Williams; Coldplay; The Verve.
Internet chat and instant messaging fills alot of my online time. Check out the services offered on these sites:
AOL, MSN, YAHOO!, ICQ, BTOpenworld.
Yahoo UK sponser the Channel 5 movie with 'The Gerbil's online home'. See if you can find the Gerbil. For a HINT, try click here